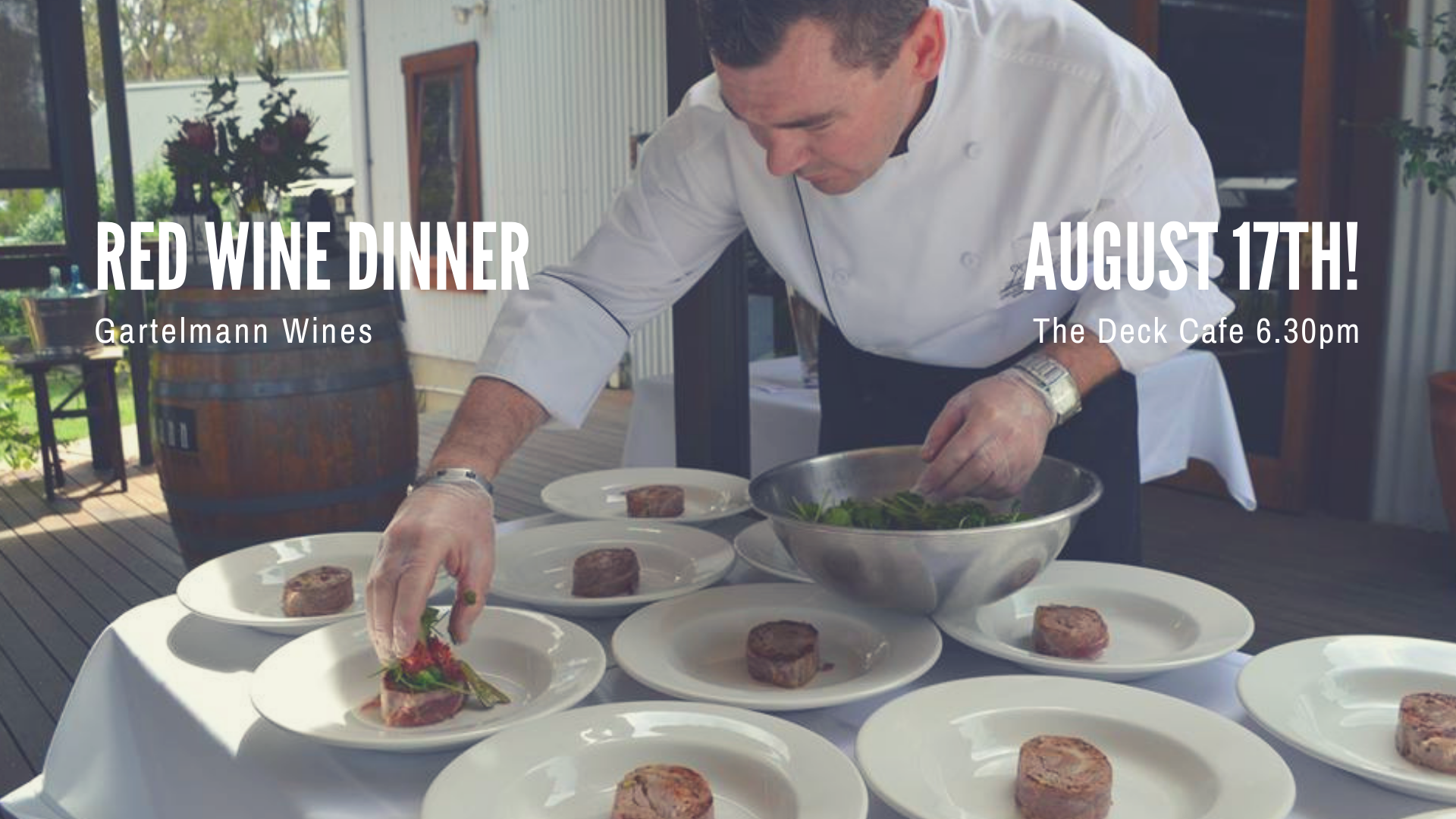 Red Meat and Red Wine, what can be better in Winter? Chef Matt Dillow from the Deck Café will be pairing some of his finest Meat creations with some of our best Red wines.
Cauliflower and speck soup shot
Sparkling Shiraz on arrival
Serrano Jamon, arancini and truffled parmesan foam
Veronica Rose
Herb seared Wallaby, goats' cheese souffle, beetroot relish
Wilhelm and Jesse Shiraz
Duck confit, lentil fricassee, parsnip puree
Phillip Alexander - Bordeaux Blend
Braised lamb back shoulder, herb gnocchi, olive tapenade, blistered cherry tomatoes
Jonathan Cabernet
Red wine poached eye fillet with duck fat confit potato galette, roasted baby carrots and red wine jus
Petit Verdot
Chocolate Vintage Port black forest cake
Finish with Jorg's VP
Members $85 per person and Non-Members $100
Please email members@gartelmann.com.au or Ph (02) 4930 7113 for bookings.