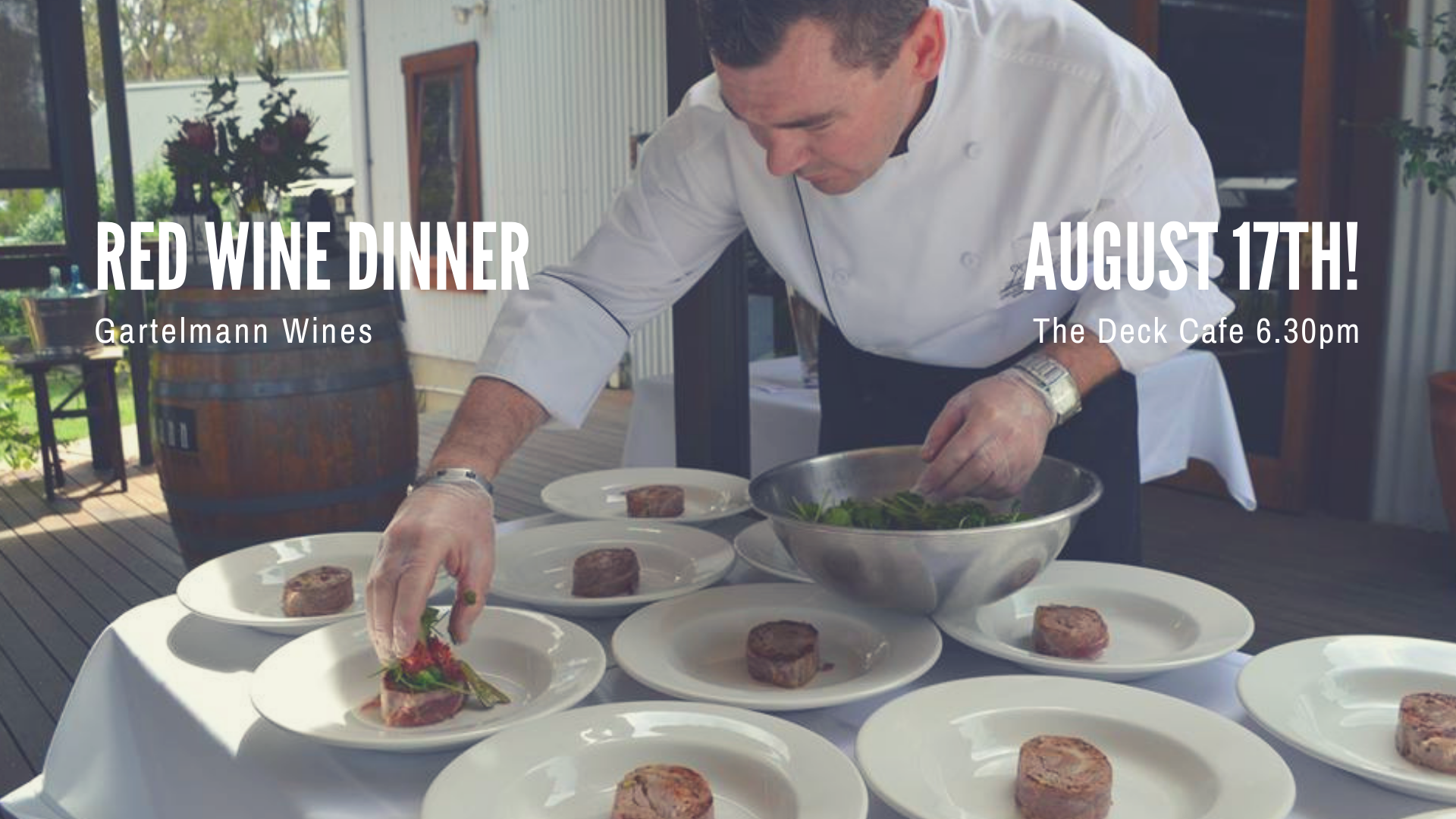 Save the date, this event SOLD OUT last year. Menu coming soon....
Red Meat and Red Wine, what can be better in Winter? Chef Matt Dillow from the Deck Café will be pairing some of his finest Meat creations with some of our best Red wines.
Members $85 per person and Non-Members $100
Please email members@gartelmann.com.au or Ph (02) 4930 7113 for bookings.