OPEN 7 DAYS
Monday to Friday 9am to 5pm, Saturday 10am-5pm & Sunday 10am-4pm
BOOKINGS ESSENTIAL TO AVOID DISAPPOINTMENT 0249307113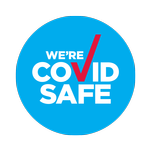 CLICK HERE: Hunter Valley visitors guide -The "new normal" for tasting wines in the Hunter Valley.
Gartelmann Wines is a boutique, family owned cellar door and wine producer, based in the idyllic Hunter Valley.We specialise in fine hand-crafted wines using grapes sourced from the Lower and Upper Hunter Valley, Mudgee, Rylstone, and Orange regions of NSW.
Our wines include multi-award winning Semillon and Shiraz through to our aromatic Verdelho, elegant Chardonnay, soft Merlot, delicious Cabernet and complex Petit Verdot, to the honey sweetness of the dessert Ambrosia and the toasty spice of the Liqueur Muscat, Gartelmann Wines are sensational at every turn.
We are also now featuring local artists at our cellar door. So next time you visit you will be able to admire the work of Katrina Rose. For more information on Katrina and her works CLICK HERE.
The Deck Café restaurant (024930 9007) is on-site and is open 7 days (bookings essential).
For more information about the beautiful Lovedale Region please visit www.lovedalehuntervalley.com.au
WINE CLUB UPDATE: SEPTEMBER 2020 MEMBERS DELIVERIES ARE BEING PREPARED!
We will commence processing on the 1st September 2020. Members must make sure there wine selection and details are correct as the last chance to make any changes is the 30th August 2020. For members who do not select their own selction of wines here is a preview of our "Winemakers Selections"- (Click to preview) Red Dozen, White Dozen, Mixed Dozen and Big Red Dozen.