Looking for somewhere to stay?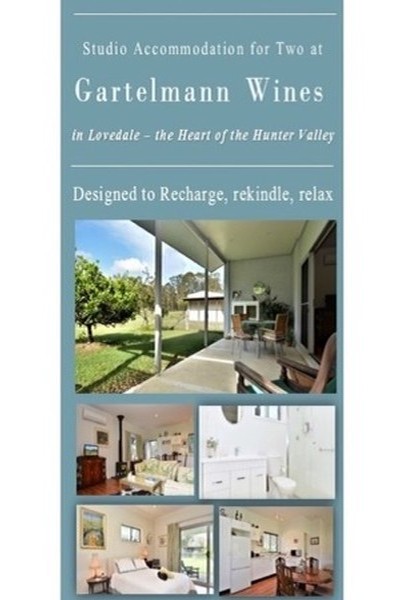 A super cute studio designed to recharge, rekindle, rediscover, relax
Enjoy an on vineyard/farm experience. You might see our resident chickens and chicks wondering past and scratching the ground. They bring fresh eggs every day.
Gartelmann Studio is a charming property set on large acres, featuring its own cellar door and famous restaurant. (The Deck Cafe for Breakfast and lunch)
Relax and unwind. This one bedroom studio is designed especially for couples. Our villa features a Queen sized bed with separate bathroom. The living area has a dining setting and a well equipped kitchen. There is air conditioning and an open fire.
The Studio is just a short distance to the concert venues and local restaurant.
The Studio is also pet friendly.