I have a confession to make. Every time I drive past a cellar or restaurant in the Hunter nowadays, I do a little fist pump. As a local, it's just so good to see people coming back to the Valley and businesses getting back on their feet.
And, while you can still expect a great wine tasting or dining experience, there are a few changes to the way we used to do things here that you should be aware of.
To get the run down, I caught up with Christina Tulloch, President of the Hunter Valley Wine & Tourism Association (HVWTA), to discuss the 'new normal' for the Hunter Valley and in particular, cellar door etiquette.
As President of the HVWTA and CEO of Tulloch Wines, you must be thrilled with the love visitors are showing the Hunter Valley right now. When did things start to look up here?
It was the long weekend and since then its been crazy. It's been wonderful to see the Valley come back to life though so quickly and the community getting on board with the new government requirements.
What new measures have Hunter Valley cellar doors and wineries had to put in place?
The main change is that everyone's had to convert to a paid tasting experience so we can control the numbers in any given location and to help with tracking.
"Booking ahead means we're able to log visitor's contact details, which is essential to ensuring venues comply with the new regulations."
At the moment, collecting visitors contact details can be done digitally, at the time of booking or via a 'sign-in' process, when visitors arrive at cellar door. Soon the requirement to collect information digitally will be mandatory however.
The way we manage the physical space in the cellar door environment has also changed. There's a lot of extra work from an operator's point of view to make sure everything stays safe and clean.
Nowadays, everything has to be single-use including wine glassware, spittoons, water glasses and jugs, unless the venue has a commercial-grade dishwasher.
"Even the pencils people use to make notes with during their wine tasting, need to be sterilised after each use."
From a visitor's perspective, the social distancing requirements means that patrons now need to:
be seated at all times during tastings
use the hand-sanitiser provided
follow signage in high-traffic areas like wine payment and pick-up points
use payWave to minimise contact
As with pubs and hotels, a designated COVID Safety Hygiene Marshall must also be onsite at all times to ensure the new hygiene practices are complied with.
And restaurants? How have they had to change their operations?
Most restaurants and cafés already have booking facilities but they have to follow the same protocols as cellar doors and wineries with regards to sanitation and single use items.
I think the main one however is social distancing, which again means people need to remain seated and the venue can't serve share plates.
Do cellar doors, wineries and restaurants have the ability to refuse entry to visitors who present unwell?
Yes, absolutely. Let's hope it doesn't come to that.
Best White Wine of the Show awarded to Gartelmann
The 2018 Gartelmann 'Sarah Elizabeth' Chardonnay has been named the Best White Wine of the Show at the 2019 Orange Wine Show.
The young Chardonnay was awarded a gold medal with 97 points, followed by the Trophy for the Best Young Chardonnay prior to progressing under the guidance of Wine Show Chairman Nick Bulleid MW to winning the Best White Wine.
"We are particularly pleased to have been awarded this trophy as the Chardonnay class at the Orange Wine Show is always very strong," said vigneron and owner Jorg Gartelmann.
This year's show received 50 entrants in this Chardonnay class, with 68% receiving a medal. The Chardonnay was judged by the full judging team, comprising Sarah Andrew, Stuart Knox, Jeff Byrne, Deb Lauritz, James Manners, Will Wilson, Monica Gray and Steve Mobbs.
"The Wine Show Committee have done a fantastic job pulling together a diverse judging team, with winemakers from within and outside of the region, as well as sommeliers. We believe that this ensures a rigorous judging of the wines, especially when it is overseen by a Master of Wine with the extensive experience of Nick Bulleid.
"We really enjoy working closely with our grape-growing partners and winemaking team to make the best possible example of the region's Chardonnay. Winemaker Rauri Donkin is continuing to create lovely wines, with fruit purity, intensity and balance."
The 2018 Gartelmann 'Sarah Elizabeth' Chardonnay was harvested on the 6th March and barrel fermented in new and one year old 500 litre puncheons and 300 litre hogsheads with the objective of achieving subtle oak characters. The wine was then matured in oak for ten months with monthly lees stirring, freshness and vitality preserved by inhibiting malolactic fermentation.
2018 Gartelmann 'Sarah Elizabeth' Chardonnay (Orange, NSW) $30.00
Trophy, Best White Wine of the Show, , Orange Wine Show 2019
Trophy, Best Young Chardonnay of the Show, , Orange Wine Show 2019
Top Gold Medal (97pts), Orange Wine Show 2019

It's Vintage time again and wow, its sure been hot! But overall, we are really pleased with the Hunter Valley Harvest so far.
On January 9th we picked Chardonnay for our Sparkling white base, followed by Semillon and Verdelho the week after.
Despite very different seasons they were both picked at the same time as last year and are showing better acid and are a little more delicate in flavour than 2018.
Harvest time (vintage) is the busiest and most important time of the year for any winery. Picking is determined by the ripeness of the grapes measured by the sugar, tannin and acid levels with winemakers basing their decision to pick on the style of wine they are producing. The weather plays a huge part and can shape the timetable of harvesting with the threat of rain, heat, hail or frost which can damage the grapes and promote various diseases.
Different grape varieties respond to different conditions in their own way. Overall, Shiraz responds particularly well to dry, sunny conditions that favour the ripening of its sugars, that's why growers in the Hunter Valley love producing wines made from this grape. In Tasmania however, the cool climate resulting from its southerly latitudes and surrounding ocean is highly beneficial to grapes such as Pinot Noir which flourish over a longer ripening period.
Grapes are therefore harvested at different times and, across Australia, Vintage 2019 will vary in timing across the different regions. In the Hunter Valley, the harvest usually lasts about six weeks beginning with white varieties including Semillon, Verdelho and Chardonnay in mid-January, before ending in February with the reds. In the cooler climate regions (Orange and Rylestone) however vintage will start later, usually around mid-March. Most regions will start with their white grapes and conclude with their reds.
Depending on the grape, the region and the kind of wine that a winemaker wishes to produce, the following steps in the harvesting process will vary in time, technique and technology. But for the most part, every wine harvest includes these basic steps:
Grapes are picked
Either by hand or using machinery and transported to the winery
Grapes are crushed
The grapes are then run through a destemmer which removes the stems and crushes the grapes. White grapes are then transferred to a press to remove the skins before fermentation, while red grapes are transferred to fermentation tanks with the skin on, which is what gives red wine its colour
Fermentation
This is the process in which the grape sugars are converted into alcohol. This stage includes adding yeast to the grape juice so that fermentation can take place. The process of fermenting red wine is more labour intensive as the carbon dioxide released during the process causes the grape skins to rise to the surface. Winemakers must punch down or pump over the "cap" several times a day to keep the skins in contact with the juice. After fermentation red wine grapes are pressed to remove the skins and then transferred to age in barrels.
Ageing
The flavour of a final wine is greatly impacted by the choice of ageing vessel and the duration of ageing. Winemakers can choose from stainless steel vs oak, new oak vs aged oak, French oak vs American oak etc. Ageing can take anything from a few months to several years.
Bottling
When a winemaker feels a wine has reached its full expression in ageing, the wine is bottled for consumption.

Gartelmann Wines has released two new vintage wines, the 2016 Gartelmann 'Sarah Elizabeth' Chardonnay ($30) and 2015 Gartelmann 'Wilhelm' Shiraz ($28).
The new Gartelmann 'Sarah Elizabeth' Chardonnay is made from grapes grown on one of Orange's most established and sustainable vineyards situated at 620 metres on the slopes of Mount Canobolas.
After harvest, the fruit was barrel fermented in a combination of one to four year old French puncheons and hogsheads in order to add balanced and subtle oak character. It was then matured in oak for a further eight months with regular lees stirring to build complexity and texture.
"We have been making wine from Orange for a number of years now," explained owner Jorg Gartelmann. "The region produces lovely fruit purity which we are trying to capture within this wine. Whilst the French oak maturation complements this, we have inhibited malolactic fermentation so as to not mask this regionality."
The 2015 Gartelmann 'Wilhelm' Shiraz, named in honour of winery owner Jorg's uncle, is made from grapes grown in Denman.
"Although 2015 will be remembered as a very wet vintage in Pokolbin and Lovedale, we were lucky in the Upper Hunter," commented Jorg. "The rain throughout January and February that caused issues in the lower Hunter eased off in Denman allowing the fruit to ripen and ensuring we could get onto the vineyard to pick at the right time.
"It was a vintage where the vineyard location and management played a pivotal role in the quality of the wines. The 2015 vintage wines from the Upper Hunter are richer and more typical of the region."
The new releases continue Gartelmann's strategy of creating wines from regions within the Hunter Valley and Central Highlands where the varieties are best suited. "Orange Chardonnay continues to improve with vine age and winemaker experience, and the Hunter Valley's Shiraz is legendary."

On the back of their continued success at the Orange Wine Show, Gartelmann Wines has released their trophy winning 2015 Gartelmann 'Diedrich' Shiraz ($50). Accompanying the flagship Shiraz, Jorg and Jan Gartelmann have released their most popular white wine, the 2017 Gartelmann 'Benjamin' Semillon ($27).
Named in honour of Jorg's Grandfather, the 2015 Gartelmann 'Diedrich' Shiraz holds an impressive four trophies, all received at the Orange Wine Show. The wine was awarded the Shiraz of the Show and the Red Wine of the Show at both the 2016 and recent 2017 Orange Wine Shows.
"It is fantastic to be awarded one trophy, but to back it up the following year with new judges, is more than we could ever expect," said owner and vigneron Jorg Gartelmann. Chairman of Judges' Nick Bulleid MW commented that Orange Shiraz was an 'overall strong' class with the 2015 and 2014s showing 'better balance' than other vintages.
"The 2015 Orange vintage was almost perfect, with the weather allowing consistent and gentle ripening allowing us to harvest at the time of our choosing. The grapes were beautifully balanced with lovely acidity and ripe tannins."
The 2017 Gartelmann 'Benjamin' Semillon is made from grapes sourced from a dry grown 77-year-old vineyard in the Broke Fordwich region of the Hunter Valley. "As with the vintage in Orange in 2015, the Hunter Valley's harvest in 2017 was idyllic. The Hunter Valley can often throw up difficult vintages, but the 2017 proved to be the opposite, with lovely ripeness and dominant minerality a highlight."
2015 Gartelmann 'Diedrich' Shiraz (Orange Region) $50.00
Trophy, Red Wine of the Show, Orange Wine Show 2016
Trophy, Best Shiraz of the Show, Orange Wine Show 2016
Trophy, Red Wine of the Show, Orange Wine Show 2017
Trophy, Best Shiraz of the Show, Orange Wine Show 2017
Gold Medal, Orange Wine Show 2017
Gold Medal, Orange Wine Show 2016
2017 Gartelmann 'Benjamin' Semillon (Hunter Valley) $27.00
Gold Medal, Cowra Wine Show 2017

For the second consecutive year, the 2015 Gartelmann 'Diedrich' Shiraz has received the Trophy for Best Red Wine of the Show at the 2017 Orange Wine Show.
The awards were announced yesterday at the annual Orange Wine Show lunch with the Chairman of Judges, Nick Bulleid MW announcing, "Shiraz has established itself as clearly the best red wine for the region."
The 2015 Gartelmann 'Diedrich' Shiraz, one of the winery's flagship wines, was also awarded a Gold Medal and the Trophy for the Best Shiraz of the Show.
Our 2015 Gartelmann 'Diedrich' Shiraz won this award at last year's Orange Wine Show.
It's rare that a wine will be awarded the same trophy in consecutive shows, especially with different judges. It's testament to the commitment of our team, including our growers and winemaker. Our wines from Orange, including this Shiraz, along with our Chardonnay and Pinot Gris, continue to improve as we build experience in the region.
We have been working with a number of Orange Region grape growers over the past few years. Whilst based in the Hunter Valley, we have expanded our portfolio of wines, sourcing the best varieties from regions within the Central Ranges to complement our Hunter Valley wines.
2015 Gartelmann 'Diedrich' Shiraz (Orange Region)
Impresstik Labels and UPM Raflatac Best Red Wine of Show
On-Trac Ag Best Shiraz of the Show
Gold Medal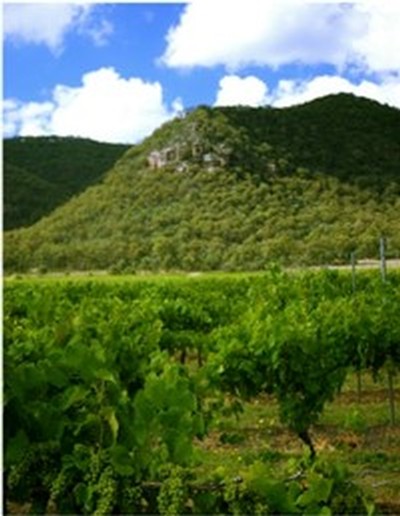 The report in January mentioned harvest of Blanc de Blancs, Semillon and Verdelho. The Blanc de Blancs, Benjamin Semillon, Jessica Verdelho, Stephanie Pinot Gris, and Veronica Rose were bottled in April, and look to be a step up on what we have produced before. Watch for results of the first wine shows in June.
As an eternal optimist, I am sticking my neck out for a few gold medals.
What have we got in so far?
Gartelmann Sarah Elizabeth Chardonnay: This wine from Orange had nearly identical analysis figures to the 2016 vintage, so we can expect a very similar wine. But there is a trend that the 2017 vintage has produced better wines than the 2016, and we could be in for a nice surprise.
Gartelmann Lisa Chardonnay: This is our first 'Super' chardonnay, to be released next year as part of our Gartelmann Reserve range. We had to find a new name. Lisa was my favourite aunt, much loved, and a stunning person. Have a look 'The Family' on our web page.
The fruit comes from a vineyard at 910m elevation, hand picked, fruit intake shows intense flavours and a great well balanced acid. This wine will be subject to a whole range of processing options, including malolactic fermentation to make a completely new style of wine for Gartelmann. The first tasting was stunning.
Gartelmann Diedrich Shiraz: The planned Orange Shiraz succumbed to difficult conditions and rain in the Orange region, and could not be picked. We got a surprise with the quality of a parcel from a new vineyard in Pokolbin harvested 14 February, intended for the Wilhelm shiraz, and this has become the 2017 Gartelmann Diedrich shiraz. We are quite excited to be able to move our icon shiraz back to the Hunter valley.
Gartelmann Wilhelm Shiraz: The parcel of fruit came from a vineyard in Broke on volcanic red clay. There was a hot period earlier in February, but it had time time to recover before harvest. It was harvested 17 February, before any significant rain that month. The result is a richer wine than the major component of our very successful 2014 Gartelmann Wilhelm Shiraz. It has all the potential to become our best Wilhelm Shiraz
Gartelmann Jesse Shiraz: After a warmer and drier January and February, things looked pretty good, with a dry and milder part earlier in March. We harvetsted on 13 March, and had outstanding results, with good sugar levels, and also outstanding pH and Total Acid. The analysis shows that the wine is on a par with the highly awarded 2014 and 2015 Jesse Shiraz.
Gartelmann Joey Merlot: We had to find a new vineyard, the previous one was taken over by another company. The soil on this vineyard north east of Molong has more red clay, and could provide us with a pleasant surprise. After a warmer and drier January and February, things looked pretty good, with a dry and milder part earlier in March. We harvetsted on 7 April, The initial tasting on 2 May was before it finished malolactic fermentation, so taste is still a bit uncertain, but definitely
looks good.
Gartelmann Georg Petit Verdot: We have decided to name this wine after my maternal grandfather Georg Meyer. My name JORG is a derivative of the german Georg. He was a very successful fighter pilot in the first world war, finishing up as Germany's No.10 air ace. A bit of a wild lad, and we heard fabulous stories about him. Have a look at the 'The Family' page and scroll down until you find Georg.
Despite the adverse conditions in the Central Ranges, this wine from Rylstone came in on 30 March with ripeness above the higly awarded 2015 Petit Verdot. Good news!
Gartelmann Jonathan Cabernet Sauvignon: There won't be any from the 2017 Vintage. The Cabernet from our favourite vineyard succumbed to rain & more rain in the central ranges, and we decided not to make a wine if we could not maintain the quality we aimed for.
Gartelmann Phillip Alexander Cabernet Merlot: The Merlot component was harvested on 30 March, and finished up with a lovely rich 14.75% alcohol, and great flavours. We are still looking at options for the Cabenet component. For club members lucky enough to score a booking at the 2017 Barrel tasting to be held in November, you will be able to judge for yourself.
Cheers
Jorg Gartelmann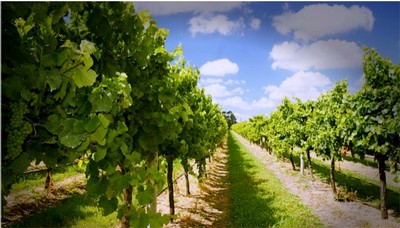 It is that time of the year again, the first part of harvest is complete, however there is still a lot to come; So you are asking yourselves: it has been terribly hot weather, what does it look like for Gartelmann Wines for the 2017 Vintage?
The wines that have come in are all from the Hunter Valley. But the weather was not all bad. In Pokolbin and Denman there was only 1 day over 35 degrees in November with the maximum temperature 3 degrees over the 45 year average, In December similar but 3 non consecutive days over 35 degrees, and more, but mostly non-consecutive hot days.
What have we got in so far?
Sparkling white base for our 2017 Blanc de Blancs. Harvested early morning on 13 January, it copped 3 consecutive hot days, but had a cooler day to recover before harvest. The fruit analysis figures show a slight difference to the very good 2016. Higher Baume (Baume is a measurement of the concentration of sugars in grapes) to give more fruit intensity, marginally lower pH, which we want for taste, and slightly higher Total Acid. All this indicates that we can make a zestier but more delicate wine with lower residual sugar than the 2016 – that is our aim.
Gartelmann Benjamin Semillon: Harvested early morning Monday 23 January, it copped 2 more consecutive hot days, but had 4 cool days to recover before harvest. The fruit analysis figures show a slight difference to the very good 2014 and 2016 Vintage. Slightly lower Baume to better retain the Semillon citrus & lime characteristic, marginally lower pH, which we want for taste, and slightly higher Total Acid. All this indicates that we will achieve our aim of pleasing our existing followers but also attracting new Semillon lovers.
Gartelmann Jessica Verdelho: The sugar level is identical to the 2016 vintage, and slightly lower acids, which can be adjusted. Two hot days before picking would have lowered the sugar levels, but not the flavours, so the expectation is to make a very similar wine to the 2016 at lower residual sugar because of more intense flavours.
WHAT IS COMING IN FEBRUARY?
We expect the Wilhelm Shiraz (and Veronica Rose) from the Hunter, Stephanie Pinot Gris and Sarah Elizabeth Chardonnay from on range to come in this month
The other 6 wines all look on course for March.
Cheers
Jorg Gartelmann

With many of the 2017 vintage white varieties now safely in the winery, Hunter Valley's Gartelmann Wines has released two wines from their family inspired range of wines; the 2015 Gartelmann 'Sarah Elizabeth' Chardonnay (92/100 Halliday) and 2016 Gartelmann 'Jessica' Verdelho.
The new wines, made by Hunter Valley winemaker Liz Jackson, are named in honour of owner Jan Gartelmann's mother Jessica and daughter Sarah.
As a family owned and operated business we take great pride in having our family front and centre on our wines.
These two wines are quintessential Hunter Valley varieties.
The two new vintages are from very different vintages. 2015 was almost perfect, with good rain at the right time. 2016 on the other hand was undoubtedly very difficult. The forecast was good, but 90 mm of rain prior to Christmas was only the prequel to the down pouring of 220 mm in early January.
Surprisingly, with the clay soils and slopes of the Verdelho vineyard, the water simply ran off and our 2016 Verdelho is better than the previous year.
The 2015 Gartelmann 'Sarah Elizabeth' Chardonnay was made from 18 year-old vines located in the Upper Hunter Valley region.
We are aiming for a richer style with attractive oak balance," explained Jorg. "We matured 60 per cent of the wine for nine months in a combination of new and one-year-old French oak puncheons and hogsheads. The remaining component was matured in older oak to ensure that oak to fruit balance.
Monthly lees stirring and inhibiting malolactic fermentation preserved the fruit freshness whilst building palate texture and structure.

"... Many of the wines are named after children of the Gartelmann family which to us highlights the locally family owned business element. A nice touch given the influx of larger overseas companies now buying many of the surrounding vineyards...."
Get the full story here...