Lovedale Long Lunch
19th - 20th May - Lovedale Long Lunch 2018
Here at Gartelmann Wines we are collaborating with the talented Matt Dillow and the Deck Café Lovedale once again for the 25th anniversary of the Lovedale Long Lunch. Our menu is set, our entertainment is booked and as usual our wines will be chilled ready to be enjoyed in the great outdoors.
What makes our amazing food and wine event better than most? Amazing wines and gourmet delights all set in the beautiful location here in Lovedale. At Gartelmann Wines you will sit amongst nature on our beautiful property feeling more like a gourmet picnic than a wine and food event. To top it all off you will be able to get your grove on with an amazing array of live entertainment throughout the Saturday and Sunday. Entertainment includes: All access 80's, GenR8, Greg Bryce Duo and Matt McLaren who featured in the hit TV series "Australia's Got Talent".
So, grab your fellow foodie friends and head to Gartelmann Wines for the 25th Lovedale Long Lunch! Start planning your weekend away into the realm of one of the most unique locations in Lovedale!

Main Meal
Thai snapper and blue swimmer crab cakes with Asian salad and chilli plum dipping sauce
or
Veal osso bucco with risotto Milanese and gremolata (GF)
Vegetarian and gluten free option
Risotto Milanese with ratatouille and besan battered zucchini flower
Vegan
Ratatouille with besan battered zucchini flower
Dessert
Chocolate, muscat and almond fudge cake with raspberry coulis and vanilla cream
Cheese
Hunter Valley Brie and cheddar cheese plate with Lavosh, water crackers and fig, date and walnut roll
Music Saturday: All Access 80s and Greg Bryce Duo
Music Sunday: GenR8 and Matt McLaren
For more information please visit www.lovedalelonglunch.com.au
BOOK NOW
About the bands.......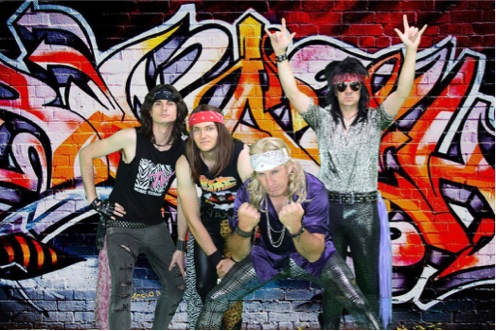 ALL ACCESS 80s is your very own VIP pass to the ultimate 80s rock experience.
The biggest hair, the tightest pants, the wildest party outside the sunset strip.
From hard hitting rock to power ballads, all your 80s hair rock favourites in one kick-ass show.
If you love the classic 80s rock bands, from Bon Jovi, Poison and Def Leppard through to Motley Crue, Guns N' Roses and Journey (and many more), boy do we have the show for you!
The All Access 80s boys have the looks, the moves and the attitude to match, without the substance abuse.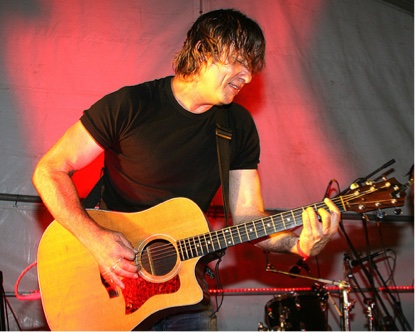 Greg's musical career began in the rock industry as a singer-songwriter guitarist with Newcastle band DV8. Since the mid '90s, returning from two and a half years studying and teaching yoga in India, Greg focused most of his energy on acoustic music. His high energy, percussive guitar style draws from many influences including pop, blues, funk, rock, jazz and bluegrass.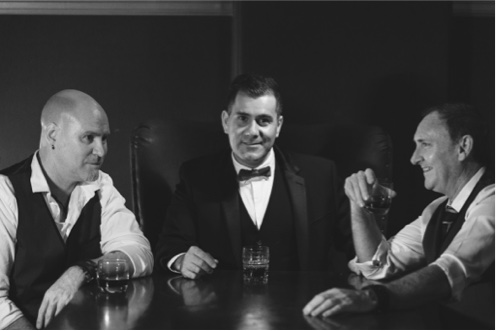 A blend of three part harmonies mixed with keyboards, guitar and percussion provide a soulful and high impact repertoire making Gen-R-8 one of Newcastle's finest vocal acts. Since formed, Gen-R-8 has perfected its sound with regular performances around the club scene in Sydney and Newcastle. The trio delivers a repertoire of soulful Funk, Swing, Rock and R'n'B.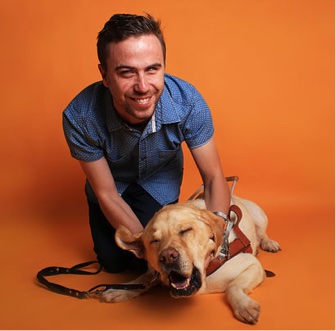 Taking instantly to the piano Matt, from the small Hunter Valley town of Denman, took lessons from the age of 3 until 16. Even though he is classically trained Matt now gravitates towards pop, funk, dance and blues covers. When Matt isn't playing covers his music draws inspiration from a wide variety of artists. Matt has been performing professionally full time around the Newcastle region at local venues, weddings, corporate events and functions. in 2016 Matt placed in the Top Five of Channel Nine's- Australia's Got Talent! Matt and his guide dog Stamford have travelled nationally and internationally and Matt will continue to take his best friend and signature red instrument on the road.